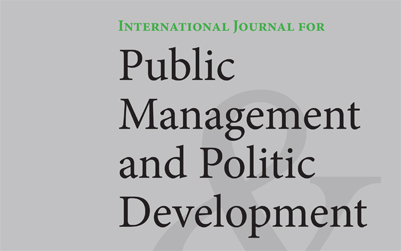 The International Journal for Public Management and Politic Development is a publication that wants to offer, through scientific papers, a better explanation of the public management sistems and also of the political one, emphasising the role of knowledge in the current society.

IJPM will include scientific papers submitted to the International Conference for Public Management and Politic Development and other scientific events, papers that have passed the peer-review stage and have been debated in the conference, considered to be important scientific papers for understanding and developing both the politic and the administrative field.

IJPM will become a reference journal in the field, being the first initiative of this kind in Romania, and will be published exclusively online and quarterly by the Amfiteatru Foundation. The Journal will include applicable notes on the meaning of public management and methods of increasing the performance within public institutions and organisations, along with models and studies regarding the politic development all around the world.

The Journal is included in the next international databases in RePeC Ideas, Econ Papers International Database.